From renters who experience job loss, illness in Philadelphia, Pennsylvania For Sale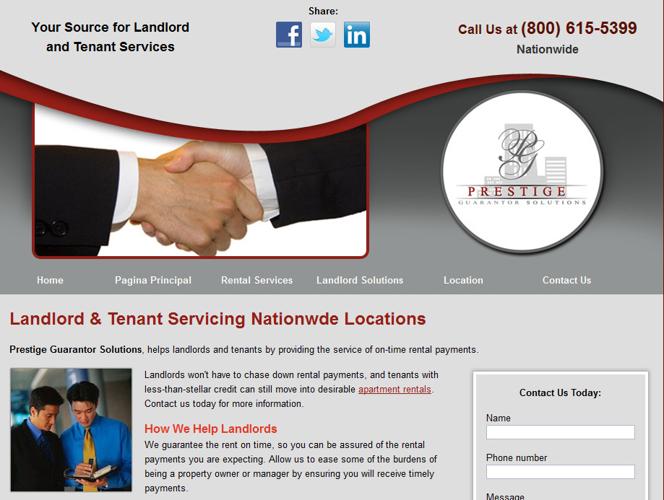 Price: $1,300
Seller:
Date/Time:07 Aug, 12:13 a.m. EST
Type: Real Estate, For Sale - Private.

How We Help Tenants
If you've ever been turned down for an apartment rental based on your credit score, you know how difficult it can be to qualify for some apartment rentals. However, we offer a service to landlords that guarantees they will receive their rental payments on time, which makes it easier for you to qualify.
Beautiful spacious 2 bed room located in a clean quiet six story elevator building,close to shopping, schools and transportation monthly rent is $xxxx electricity is not included. This apartment is listed with prestige guarantor solutions, a lease guarantor company designed to help tenants that have less than favorable credit secure rental agreements.
If you have un favorable credit or land lord tenant court on your record, PRESTIGE GUARANTOR SOLUTIONS can help you move into the apartment you desire. PRESTIGE GUARANTOR SOLUTIONS removes the risk factor for the land lord by guaranteeing the rental payment for the perspective tenant.
Qualifications:
MUST BE CURRENTLY EMPLOYED WETHER YOU HAVE A PROGRAM OR NOT
*MUST HAVE WORKED AT CURREN T JOB FOR AT LEAST 6 MONTHS
CALL US TODAY 855 758 xxxx SIMPLY PUT, YOUR CREDIT WILL NO LONGER BE A OBSTACLE FOR THE PERSPECTIVE LAND LORD. EVERY ONE DESERVES A SECOND CHANCE.
Time: 10:21 a.m. EST
Date: 23 May
Price: $11
Time: 05:02 a.m. EST
Date: 23 May

Time: 11:55 p.m. EST
Date: 02 May

Time: 11:51 p.m. EST
Date: 02 May

Time: 11:51 p.m. EST
Date: 02 May
Time: 11:47 p.m. EST
Date: 02 May